DAFTAR
1. You can also sign up from the blog.binusian.org main page, just clicked the or Green Sign up Button
and it will redirect you to
For your information it is recommended to use , , Browser.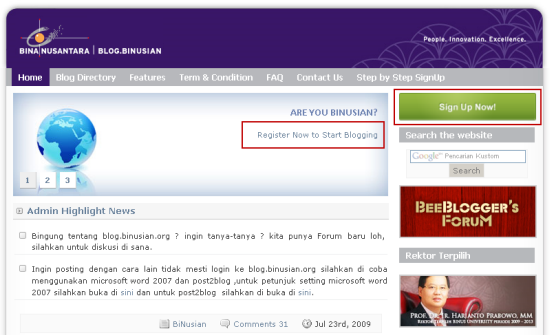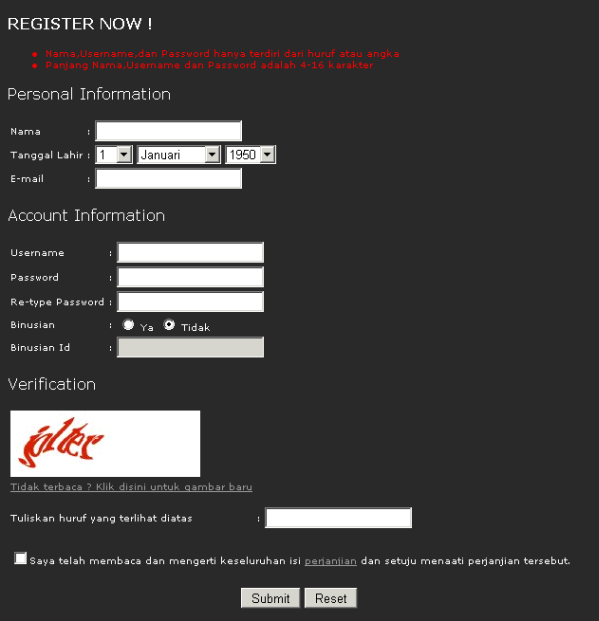 2. After you fill out the sign up form on http://202.58.181.200/registration/register_form.php#top, if your signup are finished and succesfull you should see this

3. After you succesfully register you need to first and activate your blog, just clicked the login button on the left like the screen above, you will be redirected to JASIG login page, just type your username and password and clicked login button.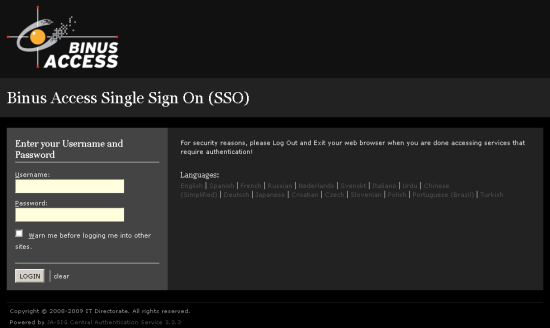 Activate
1. After you login you need to activate your blog first , just clicked the button on the http://v2.binus-access.com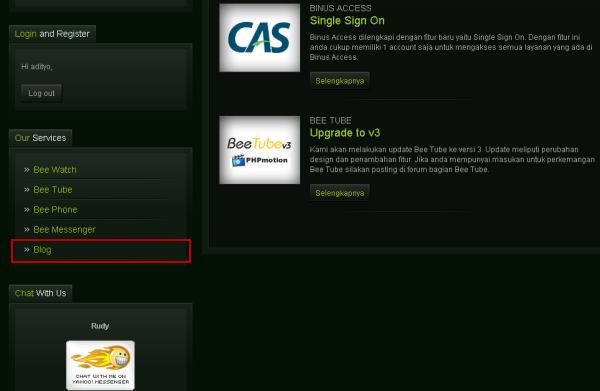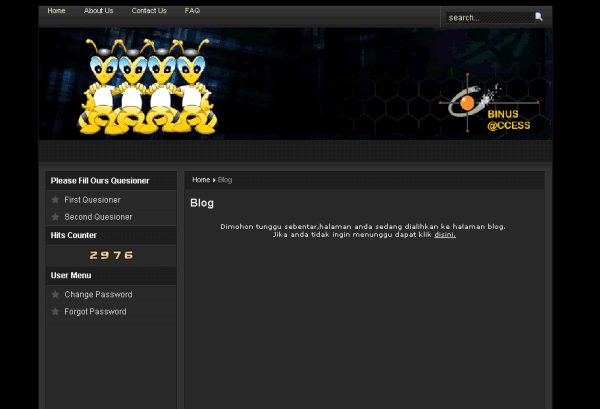 2. You will be redirected to http://blog.binusian.org/wp-activate.php , you just need to enter your username and clicked activate

3. After you clicked finished you should see this :
As you can see on the picture above you will see that your account has been activated, there should be an email send to you also and you will see your username, and forgot password and changes password link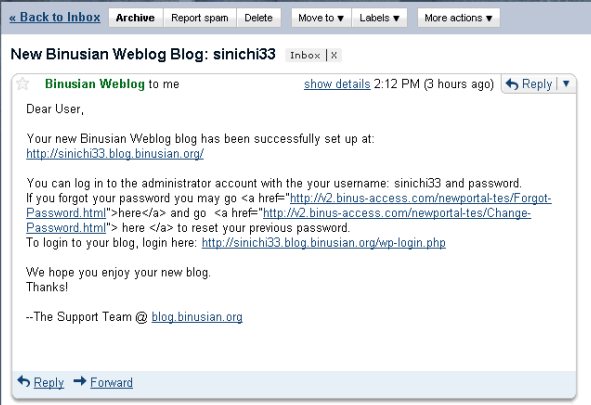 4. On the buttom of your wp-activate.php page there are login link, you can enter your wp-admin by clicking it.
5. When You clicked view your site you should see your site name, example : http://sinichi33.blog.binusian.org
6. You should be able to start blogging and posting, if you have any problem or question just or PM us on our Main page admin .
Happy Blogging
Advocates on all sides of those https://www.pro-essay-writer.com/ debates who really want to improve educational opportunities for our children, and in the most cost-effective way, have a shared interest in supporting investments in early-childhood education